Your case doesn't have to go to trial if settlement terms can be agreed to out of court. At the Law Offices of Elizabeth F. McDonald, we believe in alternative dispute resolution whenever possible, through means of mediation or arbitration. From across-the-table negotiations for your medical malpractice case, to divorce mediation in Berkeley, CA, Emeryville, or San Francisco, we believe in amicable agreements out of court.
Elizabeth McDonald is a certified Mediator and Arbitrator, working hard to help you reach fair conclusions outside of the courtroom. Her experience extends to all types of cases, including personal injury, landlord tenant, domestic disputes, and employment disputes.
Alternative Dispute Resolutions
Alternative dispute resolutions take place before a case goes to trial, in an effort to resolve the dispute fairly. Commonly, resolutions are reached through mediation or arbitration, where amicable agreements are reached fairly and agreed upon by both parties involved.
Mediation
Mediation allows for out-of-court settlements to be negotiated using a third-party. As a mediation attorney in the Berkeley, CA area, we're well-equipped with the experience and candor to handle mediation proceedings. We provide these services to ensure there's no bias involved in the negotiations and that all parties involved feel like the proceedings are being handled fairly. From divorce disputes to personal injury claims, we're ready to mediate a resolution.
Arbitration
Arbitration allows for settlements to be reached outside of the courtroom. As a seasoned arbitration lawyer in Berkeley, CA, we strive to reach these agreements whenever possible, to save our clients the stress and prolonged action of a trial. We believe in working diligently during the arbitration process, however we're not afraid to go to trial if we believe more can be accomplished there.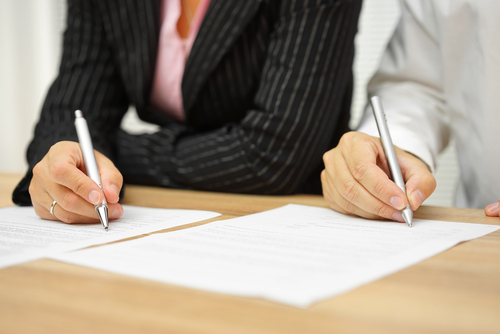 Settle Your Disputes
Don't take your case to court if it can be resolved amicably by other means. Consult with the Law Offices of Elizabeth F. McDonald about alternative dispute resolution and let us bring your case to the table before it goes to trial. We'll work hard to get you the settlement you deserve out of court. Reach us today at (510) 529-4688 with any questions.